Copyright – Cookies – Data Protection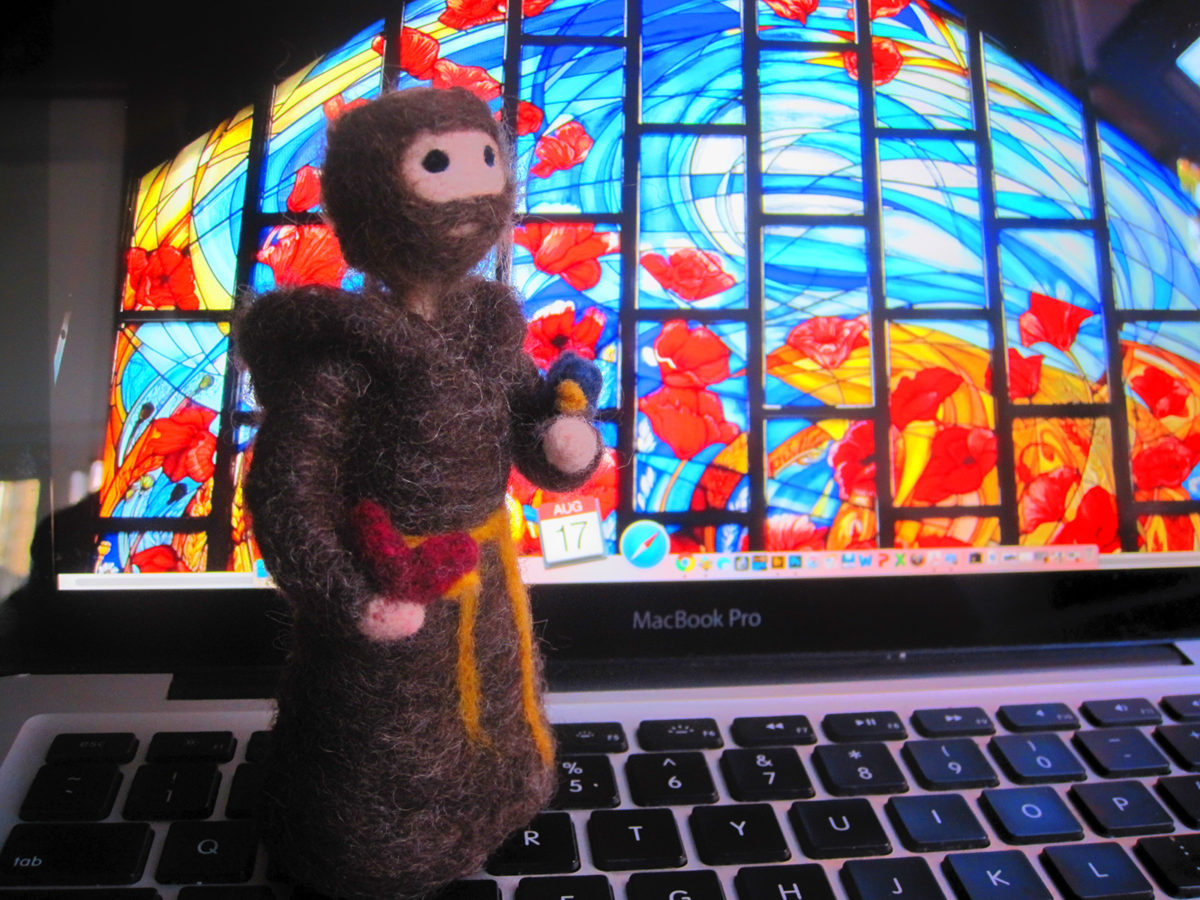 Permissions & Copyright
Thank you for journeying through this website. I hope you've enjoyed the time you spent here.
If you would like to share the resources on this website and help fulfil my dream to help people everywhere know about living life as a Secular Franciscan then you are most welcome to:
PRINT:
Print and distribute written text if you keep it in its entirety or retain it as unaltered extracts, including the name of the author and provided you do this free of charge.
Web:
Post unaltered short extracts of our text giving credit to the author provided you link back to the web page where the full articles is to be found
The vast majority of text on this website is original content, where quotes have been used from other publications credit has been given to the authors or owners. Images used are either in the public domain of kindly offered under a Creative Commons License by photographers on Flickr.com
If you would like to get in touch to chat about any of the above feel free to email : elizabeth@franciscanseculars.com
---
Personal Data : GDPR
If you sign-up to receive the occasional newsletter and notice of new posts/articles then the email address you register with will be held on file electronically. It will only be used for this purpose. When you confirm your registration you have the choice to 'manage your preferences' – you do not need to do this. If you do chose to 'manage your preferences' then the data you supply which may include your first name, last name and date of birth will also be held digitally on file.  No other personal data is held.
---
About : Website Ownership
Franciscanseculars.com is a project of, owned and crafted by, Elizabeth Finnis. This website shares some wonderful information about Franciscans from their foundation in the Umbrian hills of Assisi to modern Franciscans from around the world.  Elizabeth does not represent the OFS and this website is not affiliated with, nor endorsed by, the Secular Franciscan Order  – the Ordo Franciscanus Saecularis, specifically it is not the on-line presence of the Ordo Franciscanus Saecularis in Great Britain, nor of any fraternity.  It is however full of wonderful information to assist Secular Franciscan Formation and Discernment.
---
Cookies
Cookies are small text files placed on your computer or mobile device by almost every website you visit. They are widely used to ensure websites work at their best.
Website cookies are NOT viruses they are simple pieces of plain code, they CANNOT make copies of themselves and they CANNOT spread to other networks and replicate themselves.
By using franciscanseculars.com says that you accept the Cookie Policy. If you do not accept this please discontinue use of the website.
Cookie Policy
You can change your browser settings to block all or some cookies. If you wish to do this you need to follow the instructions provided by your web browser manufacturer (for example Google Chrome, Microsoft Edge, Internet Explorer, Apple Safari and Mozilla Firefox). However if you block cookies websites may not function properly as they were intended to.
The table below is indicative of the cookies this website uses:
| | | |
| --- | --- | --- |
| Cookie type | Purpose | More information |
| Visitor ID Cookie | An anonymous identifier used to recognise a visitor across visits. | It may be used to identify repeat visits and analyse cross visit behaviour. |
| Analytics Cookies | These are used to collect information about how visitors use this website. The information is used to compile reports and to help us improve the website. | The cookies collect information in an anonymous form, including the number of visitors to the website, where visitors have come to the website from, and the pages they visited. |
| YouTube cookies |  YouTube embedded videos on this website. | Cookies may be used once you click on the YouTube video player. |
---