Beautifully Sung Tridentine Mass.
Formal fiddleback chasubles and modest Franciscan sandals come together in the Extraordinary Form of Mass (Traditional Latin Mass) at Our Lady of Guadalupe Friary of the Franciscans of the Immaculate. The video is put to beautiful music from the Franciscan Sisters of the Immaculate, which was recorded in Italy.
If you would like to discover more about EF Mass locally – Father Jonathan Redvers Harris celebrates Latin Mass at St Thomas' Church in Cowes at midday on Thursdays, Father Anthony Glaysher at Aldershot most Sundays, Portsmouth Cathedral most Sunday mornings and the Franciscan Friars at St Mary's Gosport celebrate the Extraordinary Form of Mass almost every day.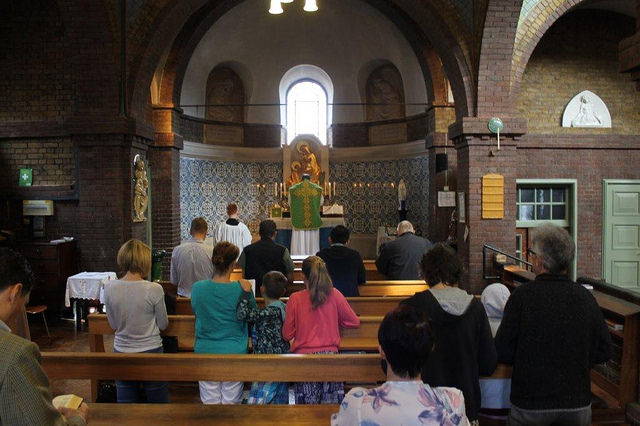 Franciscan Friars at St Mary's Gosport : Timetable including EF Mass
Aldershot Catholic Community – Fr Anthony Glaysher – Newsletter including EF Mass Times
St Thomas at Cowes, Isle of Wight – Newsletter with Mass times scroll towards the bottom of the page
The Cathedral of St John the Evangelist – EF Mass most Sunday Mornings
Latin Mass Society of England & Wales – Mass Listings
Latin Mass Society of England & Wales – Facebook Page
Video Source : YouTube.com
Franciscan Friars' Website : The Franciscan Friars of The Immaculate
Franciscan Sisters Website : The Franciscan Sisters of The Immaculate